How we roll
This is where you can learn a little more about Hello Pumpkin's principals and priorities. We believe that customers should be able to choose which businesses to shop with and know exactly how that business operates. So this is us standing by that belief and sharing our practises with you.
We're not perfect. We hope to improve as we grow. As a small business we've been limited by our financial resources - there are things we hope to do in the future that will help us have a positive impact on the world around us.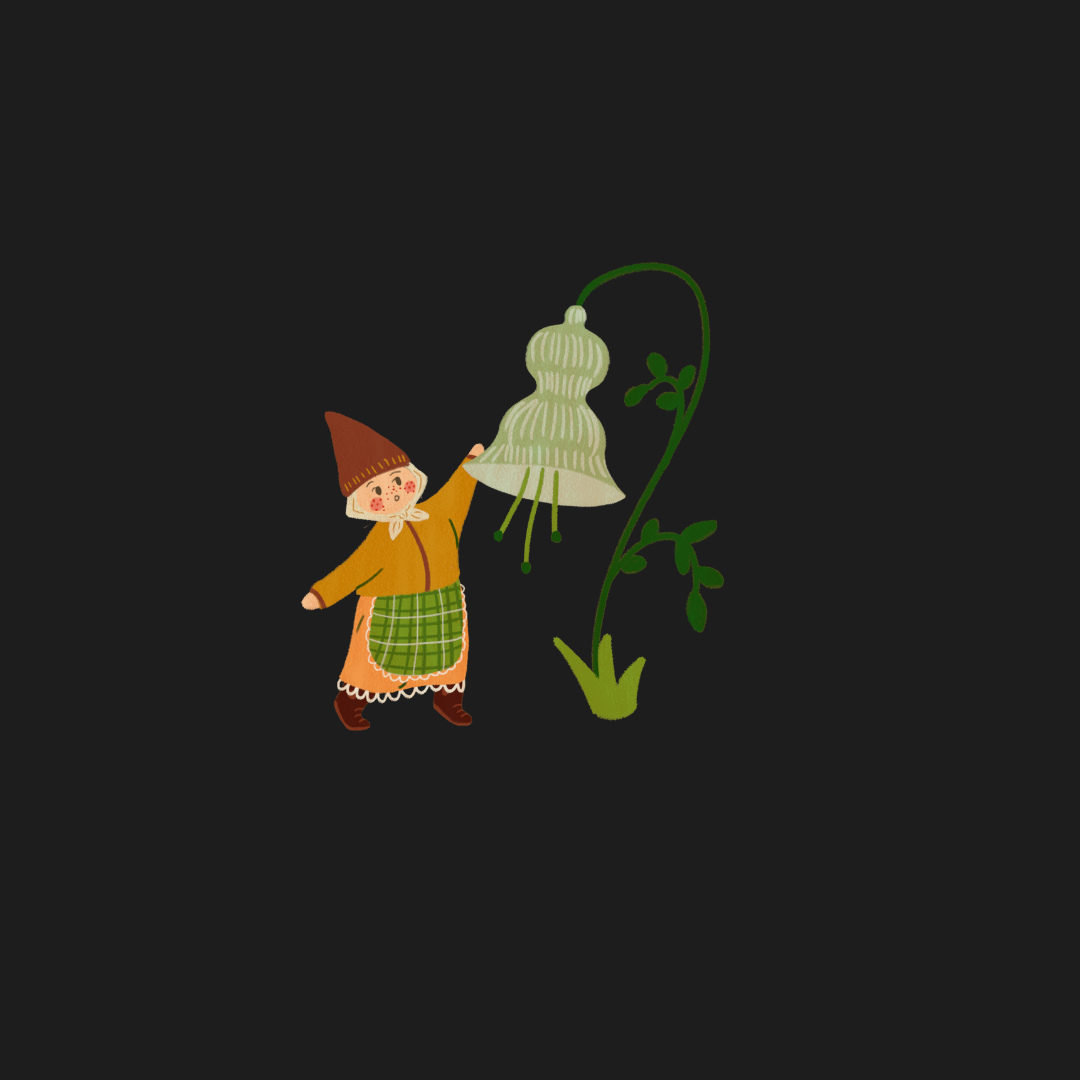 Using natural materials in our crafts
We use a wide variety of materials in our crafts, ranging from locally gathered mosses and twigs all the way through to plastic based polymer clay.
We know how important it is to use responsibly sourced materials in our crafts and we do our very best to ensure we cause minimal harm to the planet in our operations.
Read more below.
How we make our art
Foraging for craft supplies

We forage natural materials to use in our art while we're out walking around North Wales.

We're careful to never take more than is sustainable for the local eco system and to leave nature as undisturbed as possible.

Even dead plantlife contributes to the eco system and regeneration of the earth, so we never take more than we need.

We rarely take from live plants. When we do, we ensure that the amount we take is minimal and doesn't damage the structure of the plants.

We never EVER take bark from a living tree.

We never knowingly disturb the homes of local wildlife and insects.
Gathering bark

Removing live bark from a living tree can kill the whole tree so we never do this.

Some trees shed layers of their bark, which we then collect from the ground and clean up. We are also sometimes able to gather bark from fallen trees or branches.
Animal products

Our book nooks, dioramas and fairy homes do not contain animal products as standard.

We do not use animal based glues.

Any animal products used in our art will be clearly labelled so that vegans can avoid. The animal products we've used in the past have been wool fibres.
Buying responsibly

We source our materials responsibly.

The majority of the natural products we use are foraged or gathered. We buy some hard to find dried flowers and natural sundries from other small businesses and from craft stores.

We also dry fresh cut flowers that are given to us as gifts and use these in our art and occasionally repurpose other one-off items.
Our use of plastics

We use plastic in some of our products.

Some of the glues we use contain plastic.

Polymer clay (which we use to sculpt small details) also contains plastic.

Acrylic paint contains plastic.

We repurpose single use plastic that would otherwise have been discarded as paint palettes, glue pots and as part of the art itself.

The glues, paints and clay we use is often the most stable and suitable for the project at hand. The art we make that contains plastic is designed to be treasured for years to come and we try to make sensible choices to allow this to happen.
Recycling and repurposing

Many of the items used in our art would have otherwise been destined for a bin or recycling centre.

We re-use glass jars, plastic containers and other items both IN our art and as tools to help us create.

We re-use fabrics from discarded garments to create tiny embellishments for our fairy homes and incorporate items such as sweet wrappers, waste cardboard and packaging in our products.
Minimising waste

Items that can't currently be used are put into storage to be used at a later date.

Our waste is minimal. It takes around 3 months for us to fill the small bin in the studio because most of our off-cuts and scraps can be re-used.

Items that are discarded have often been used more than once.
Biodegradable art

Our range of biodegradable art that is designed to be installed in spaces frequented by wildlife is made using eco-glue, natural fibres and materials that are non-toxic.
Non-biodegradable art

Our Non-biodegradable art is designed to be kept for long term display and often contains repurposed items such as single use plastic that would otherwise have been destined for the bin.
Supporting other small businesses
Early in our journey we decided to source as much of our stock as possible from other small businesses.
Partnering with other businesses has allowed us to focus on art and healing, while still making sure there is a wide range of products we love on offer. We try to choose supporting small as often as we can.
Our Supply Chain
A genuine independent business

Hello Pumpkin is a genuinely independent business, rather than a branch of a larger chain. It is owned by an independent artist.
How we choose what to stock

We stock items from suppliers we trust. The items we select are things that we would genuinely like to own ourselves!

Choosing stock is such a fun process!

Items are selected based on their appearance and quality. We want to build long term relationships with our customers rather than make a quick sale!
Our small business suppliers

We sell many items that we have sourced from other small businesses. We believe that this is a better way to operate than to buy exclusively from large wholesale companies.
Materials from small businesses

Wherever possible, we buy craft supplies, tools and other items that we need from other small businesses. We often find these businesses on Etsy or through connections we make on social media. We like to support other small businesses, as we run our own.
Sourcing from larger businesses

We do also buy both stock and materials from larger businesses from time to time.

We currently have 1 large stock supplier who we buy from.

We buy from suppliers who are based in the UK and have their own robust and clear ethical policies.
... Let's talk about Amazon

We're not on Amazon. None of our own handmade products ever will be.

We have bought many tools and supplies off Amazon over the years - this was especially true during the pandemic. It was especially useful to get last minute items delivered at short notice.

While it has been historically convenient for us, we don't like to support Amazon and hope to phase this out completely as our company grows.

We never buy products from Amazon to sell to you - we have used them for craft supplies and stationary.
We don't bulk buy

We don't bulk order items, buy in large quantities or order cheap items from abroad to sell to you.

Our products are carefully selected and we want to make sure we are selling items to you that are ethically made and safe.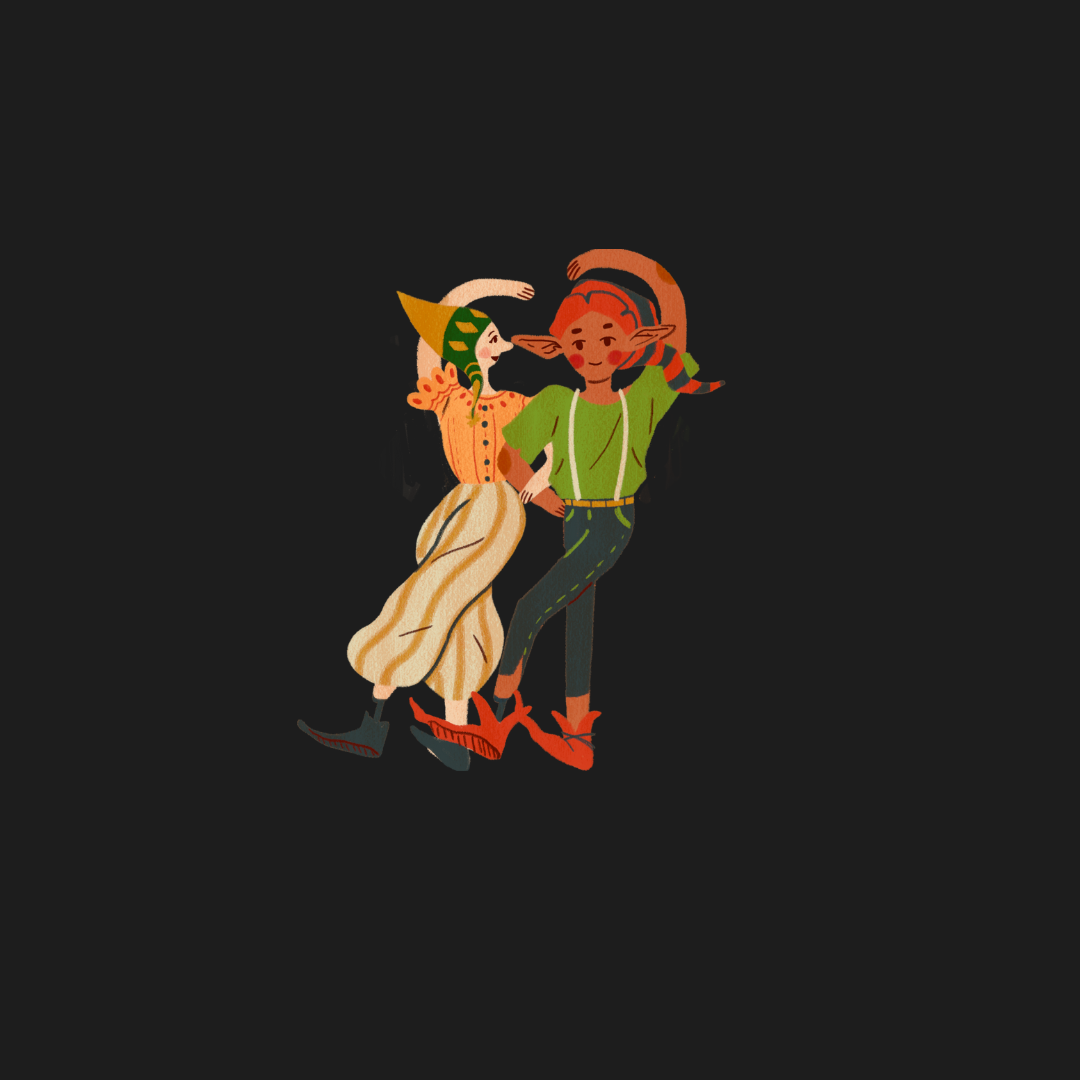 Collaborating with other artists
I firmly believe that we can create even more beautiful things when we work together.
At Hello Pumpkin we LOVE working with other artists and have a number of collaborations in the pipeline.
Working with artists
Collaborating with other artists

We will always strive to support Independent artists and collaborate with them where we can.
The Hello Pumpkin logo

Our logo was designed by the wonderful Luna Fae Art.

If you have any illustration, logo or design projects, I wholeheartedly recommend working with Luna. She was passionate, professional and delivered an end product that we absolutely love.
On-site illustration

Our on-site illustrations come from a range of sources that we have paid for. The majority come from a supplier where we pay yearly in order to access a wide range of art that we can use on our site. Some of the art on site is drawn by us and some is commissioned by us from artists.
Upcoming collaborations

We are currently working on 2 product collaborations with Independent Artists and will be announcing these on Twitter in the new year!
Paying artists for their time

We believe artists deserve to be paid for their time and will always pay the artists we work with.
Being kind to the planet
Our decisions on art, stock and packaging has always included careful consideration for the impact it will have on the planet.
We are committed to improving our business and continuing the planet friendly practises we already have in place.
Packaging & Shipping
How we ship products

We currently send products via Royal Mail first class, which allows products to get to you within 1-2 working days of shipping (when the service is undisrupted).

We do not offer faster shipping without prior discussion, as this contributes to greater fuel use and puts more strain on services.
100% Recyclable outer boxes, tissue and tape

The tape, tissue, boxes and literature that make up our packages are plastic free, non-coated, non-laminated and are 100% recyclable.
Padding and protecting our products in transit

In order to get your items to you safely, we package them carefully in recyclable tissue paper.

We do use bubble wrap to package fragile items, but this packaging is all re-used from when we purchase our craft supplies and stock.
We re-use packaging

Any non-recyclable materials we use in packaging your orders are on at least their second use by the time they get to you as part of our commitment to reduce waste!
Supporting communities
We have worked hard to build a site that is inclusive, accessible and disability-friendly. I hope that we have succeeded but welcome feedback and suggestions.
Of course, we will continue to work at this and it will remain a part of our business.
Inclusivity and human rights
The human rights impact of our supply chain

We only work with UK based businesses who have clear and readable human rights policies that comply with UK law.

Many of the people we work with are small businesses and independent artists who use their work to fund their lives and support their families.

Hello Pumpkin only currently employs 1 person (me!) and 3 animals who are well loved and don't really have to work at all.
Intersectional feminism

I (Anneli, the founder of Hello Pumpkin) am a domestic abuse survivor.

Feminism and Gender Equality are important to me. My Feminism includes all women, including trans women. I want to make that clear.
Zero tolerance for bigotry

I am anti-bigotry of all kinds.

I take a person's views into consideration when deciding who to work with and will never willingly support or collaborate with anyone who spreads hate or contributes to the oppression of a marginalised group.

I have zero tolerance for racism, misogyny, transphobia, fatphobia or any discrimination based on someone's disability, mental health, gender, skin colour, ethnicity, sexuality, religion or spiritual beliefs.
Fair pay scale

I only employ myself on an ongoing basis. I am committed to paying freelancers at a fair rate.
Mental health friendly

I am a mental health advocate living with PTSD and am committed to making sure my business - including website, social media presence and the way I communicate with customers and collaborators - is and continues to be mental health friendly.
Need someone to talk to?
Call

Call 116 123 to chat with the Samaritans - the phone line is available 24 hours a day.

Text

Text "SHOUT" to 85258 to chat to a volunteer.